---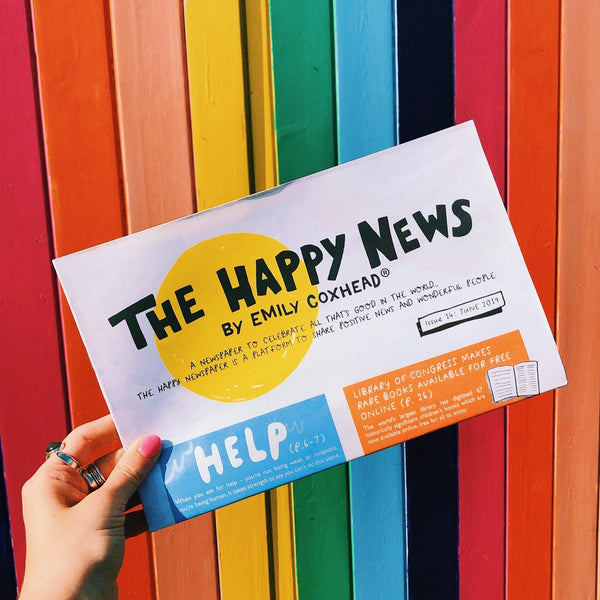 Every single day there are people helping others and doing incredible things in all corners of the planet and the majority of them aren't celebrated, but we think they deserve to be recognised. The  Happy News aims to bring a refreshing twist on what we typically know as 'news', reporting on positive changes and truly inspiring people.
The newspaper is a 32-page publication organised chronologically, with news articles arranged month by month. Not only is the paper packed with only positive stories from across the globe, it also has an entire section dedicated to our Everyday Heroes. These are people, groups or organisations who YOU have nominated to feature in the paper because they add a little bit of sunshine to the world (or your world).

Each issue is based around a theme and includes various features, poems, showbiz, food and more combined with beautifully colourful illustrations throughout. As you may have noticed, this is not your typical newspaper!